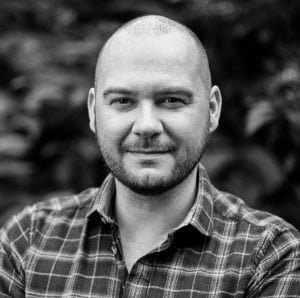 British writer Malcolm Richards crafts stories to keep you guessing from the edge of your seat. He is the author of the Emily Swanson mystery series, in which a disgraced ex-teacher tries to redeem her guilty past by helping others, and the Devil's Cove Trilogy, about a mother's fight to free her son from the grip of a serial killer. The Cove – book one of the trilogy – was a finalist in the 2018 Holyer an Gof Cornish book awards.
His debut novel, The Hiding House, was published in 2012 and tells the story of two young siblings uncovering a dark web of family secrets after being left alone at their grandmother's isolated woodland home.
Malcolm credits authors such as Stephen King, Thomas Harris & Agatha Christie as major influences on his writing.
Previously, Malcolm worked for several years in the special education sector, teaching and supporting children with complex needs. Born and raised in Cornwall, he spent twenty-two years living in London before settling in the Somerset countryside.